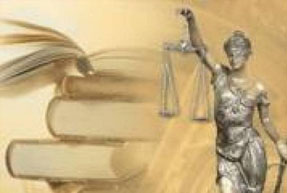 AGERE Law Firm provides a wide range of services related to the state registration of legal entities of any forms of ownership as well as any enterprises with the participation of foreign capital, branches and representative offices, including following:
1) Drafting any corporate documents (Decisions and Resolutions, Minutes of General Meeting of the Members, Articles of Association, Memorandum of Association, Powers of Attorney and other documents required for registration);
2) Notarial certification of the documents;
3) Translation of the documents into Russian, Kazakh and any foreign languages including notarial certification of the documents translated;
4) Obtaining a Tax Clearance Certificate (certifying the absence of tax indebtedness to the budget of the Republic of Kazakhstan) for a founder being foreign legal entity;
5) Payment of state fees and duty;
6) Support for the registration with the authorized agencies of the Republic of Kazakhstan;
7) Production of seal;
8) Registration with Tax and Customs Authorities;
9) Opening a bank account;
10) Verbal and written consultations regarding any issues on establishing a company, forming an authorized share capital and any other matters directly related to the registration of the company within the territory of the Republic of Kazakhstan.
Furthermore, we are rendering services for registration of any individuals (Individual Entrepreneurs - IE) with the Tax Authorities, as well as for consulting in issues on floating an Individual Entrepreneur and its operations within the territory of Kazakhstan.
Our company is engaged in providing services for visa support, registration of individuals with the Migration and Tax Authorities of the Republic of Kazakhstan (obtaining an Individual Identification Number). We have a great experience in obtaining the permits to engage foreign labour and we can offer a wide range of services associated therewith.
We serve our customers under casual contracts, subscriber-based or corporate service agreements. We provide a wide range of services including business accounting, preparation of tax and accounting policies and tax registers of the company, preparation and submission of any tax reporting, statistical statements and internal financial statements of the company and etc.